We plan out every party and create an itinerary for the party leader to make the party as smooth as possible.
We also have everything set up for the party before they get here. Every party gets plates, cups, napkins. All the party has to do is show up and have fun!
Kids Birthday Party Packages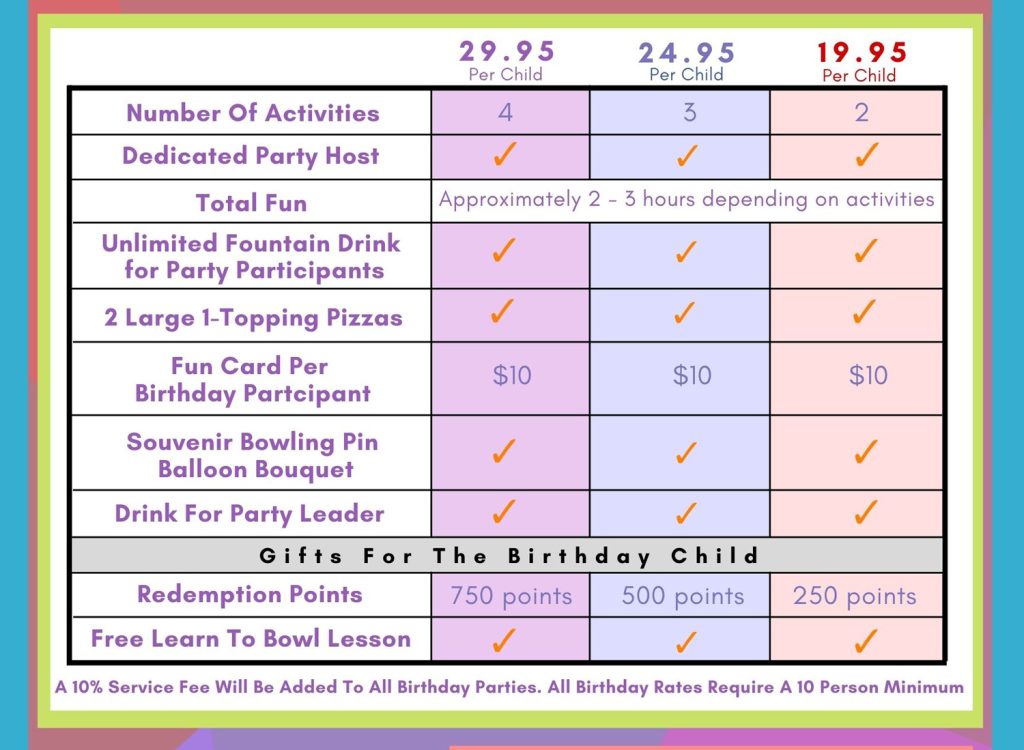 All Add-Ons must be booked 2 weeks in advance of party date and paid in full.

Party room rental:  $200
1/2 Party room rental:  $100
Table rental / extra table:  $10
Bowling Pin w/ Balloon Bouquet:  $14.95
Cookie Cake:  $24.95
Character Rental:  $49.95
Per person Items:
Bowling Ball:  $59.95
Goodie Bags: $3 per bag
Rock N Bowl Pass: $8 (regularly $16)
Dip N Dots:  $3.99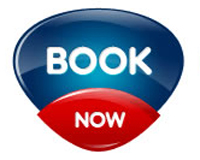 Tips for a great kid's birthday party!
Q: What will the parents need to do?
A: As little or much as you like. Our team at Belt Entertainment is here to make sure your special day is truly special!
Q: What about shoes and bowling balls?
A: Shoe rental & house bowling balls are included in your party package. We have lightweight balls and shoes to fit everyone.
Q: What should we bring?
A: Bring a birthday cake (and a smile) and we will take it from there. Oh, make sure your phone is charged up so you can grab lots of pictures for sharing on social media!
Q: Will little kids be able to knock down pins?
A: YES! At Belt Entertainment we have bumpers to keep the ball on the lane so everyone will have FUN!
Are you ready to host your child's best birthday party ever?